Picture Credit: httpss://www.livemint.com/
… and 7 tips for the tech industry, to make our lives easier
By Nish Bhutani, Founder & CEO – Indiginus
As published in the Mint on Sunday on November 5, 2017
Want to live longer? Exercise and better nutrition will help a lot more than Silicon Valley's quest for immortality, at least in our lifetimes.
But there is a third way. Squeeze out more time by using technology better. Even two minutes saved per day will add weeks to your lifetime, and leave you just a little calmer.
What follows are not seven habits of highly effective people. Our ambitions are grander, and less corporate or anal. I present seven tech tips for living just a little longer.
Note: the life extension calculations below assume a remaining life span of 40 years, based on averages for age (28) and expectancy (68) in India.
1. Auto-text/ text replace
How often do you type out your address, or directions, or email address, on a mobile phone? On the iPhone, and on many Android phones, you can type a code word into Whatsapp, email, SMS—really anywhere—and it will be replaced with a phrase of your choosing.
So, "addr" can become your address, "dir" expands into directions to your house, and "em" can write out your email address.
iPhone: Go to Settings/General/Keyboard/Text Replacement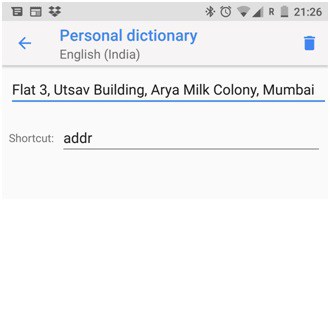 Android: Search for "personal dictionary" in Settings
Life extension = seven days (average of five minutes saved per week)
2. Speak to your phone
Siri on the iPhone does the job, but Google Assistant on Android truly shines here. Selecting "English (India)" as your phone's language in Settings, not only enables a helpful lady with a reassuringly desi accent—useful when being guided by voice through Indian cities—but also makes one's own articulations, particularly of Indian names, intelligible to the phone.
These are the spoken commands I use the most. They work better on Wi-Fi, or a fast 4G connection, as at least some of the processing happens on Google's servers.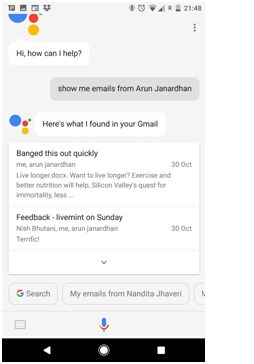 • "Call Arun Janardhan". Recognizing "Janardhan" is a piece of cake. Even "Bhattacharjee"—a name once recalled by an American friend as "battery charger" (true story)—doesn't stump Google Assistant.
• "Send a Whatsapp message to Arun Janardhan". You can then dictate or type your message.
• "Show me emails from Arun Janardhan". Shows me recent emails from Arun.
• "Navigate to Mumbai airport terminal 1". Brings up Google maps and gets me on the road.
• "Set alarm for 5.30am". Annoyingly, wakes me up at that ungodly hour, exactly as instructed.
• "Set reminder—call mom". Provides an option to be reminded at a particular time, or place—for instance, when I reach home. Yes, Big Brother always knows where you are. Soon, Google will be berating you for not calling mom.
Life extension = five days (average of half-a-minute saved per day)
3. Search in Google Photos
Remember when we used to scroll through thousands of photos, looking for that perfect picture of a day on the beach in Goa? What? You're still doing it? Type "beach" or "Goa" into Google photos, and be amazed.
It's not perfect, but this is a chance to see futuristic buzzwords such as "artificial intelligence" and "machine learning", along with good old—if a bit creepy—GPS, working for you in the here and now.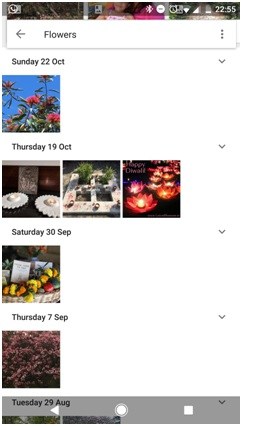 Life extension = three days (average of 10 minutes saved per month)
4. Scan documents with your mobile
Apps such as Camscanner or Evernote eliminate the tedium of the "scan dance", which involves placing a sheet on the scanner, turning to the computer to press a button, waiting for the scanner to whir and blink, replacing the sheet with the next, and repeating ad nauseum.
Mobile scanning apps are faster to use, offer a range of filters, and particularly on higher end phone cameras, offer surprisingly good quality. They also have optical character recognition built in, allowing you to convert your scanned document to searchable text—albeit with varying degrees of accuracy—or a business card to a phone contact. I find myself using an app three times more often than a scanner.
Life extension = 4.5 days (average of 15 minutes saved per month)
5. Save contact information with one click
Evercontact easily and automatically saves contact details you receive in email to your contacts. No need to painstakingly copy and paste each address line and phone number.
Life extension = 10 days (average of one minute saved per day)
6. Stay on top of emails, with Boomerang
For Gmail users, Boomerang allows you to:
• Attach a reminder to an email, to resurface it to the top of your inbox after a chosen length of time. This is rather useful when you can't attend to an email right away, but don't want to lose track of it.
• Know whether an email you have sent has been viewed or not.
• Hit "send" on an email, but delay when it actually gets sent (for instance, as a follow-up reminder, closer to the date of an event).
• Resurface an email that you have written, if no one has replied to it. This serves as a reminder to follow up as needed.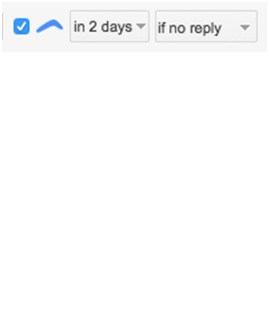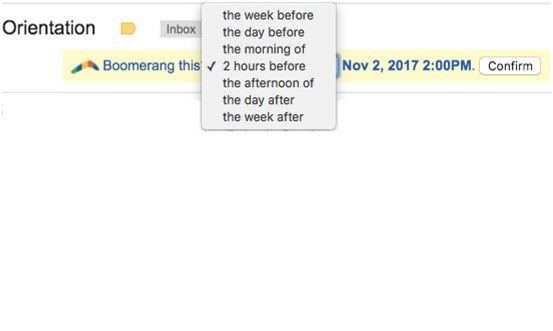 Life extension = not calculable (but worthwhile if it wins you that crucial deal, or saves you from embarrassment).
7. Keep key folders on Dropbox, and Dropbox on every device
Dropbox allows you to store files on the internet "cloud". With apps for the PC, Mac, iOS and Android, as well as a browser version, files can be accessed from any of your devices.
I move currently-in-use folders out of my Documents folder on my PC/Mac, and on to Dropbox. That way, I know that the current version of these documents are always accessible from any device, including when I am travelling.
The Dropbox app for the PC or Mac makes this particularly simple, as it mimics the look and feel of a regular folder. When you move a file into that folder, it automatically gets uploaded to the cloud.
It's particularly useful to keep scans of all of your IDs—passport, driving license, PAN card, Aadhaar card, etc.—on Dropbox, for easy access at unexpected times.
No more clumsiness with USB pen drives, emailing files to yourself, or trips back to the office or home for that one file you forgot.
Life extension = 4.5 days (average of 15 minutes saved per month)
But wait, we want to live even longer!
So, dear tech giants, here are seven features I would love to see, to stretch our lives just a bit further:
1. Reminders everywhere
I want to set reminders against everything on my mobile—a photo, a Whatsapp message, an email, a document, an app notification. To-dos are generated from everywhere, and I hate the tedium of having to type them into a list.
2. Exchange business cards by tapping phones against each other
It's a scandal that in 2017, people are still handing out paper cards, giving missed calls, and sending contact information using Whatsapp or SMS. Google/Apple—make it simpler.
3. Connect my wireless Bluetooth headset physically
I know that sounds like an oxymoron. But I am tired of waiting for pairings and connections, fuming at disconnections, and never quite being sure if my Bluetooth headset is connected. I want to take a small "button" or "sticker" off my headset, and place it on my phone. If it's there, I am connected. End of story.
4. A global directory, built into my phone
I want see who is calling—an annoying telemarketer, or someone whose call I should pick up—even if they are not in my contact list. This is a lot like the popular app Truecaller, but that user interface is too intrusive, and the recent invasion of full screen Jio ads has me on the brink of uninstallation.
5. Easier group creation on Whatsapp
Whatsapp works beautifully, and trumps Skype in every way, but one. When it comes to creating a group, I can't just start from a recent message, and add other people to create a group. Instead I need to find the "create group" option, and then search for each person to add. What's up Whatsapp?
6. Call on a regular phone line from Whatsapp
Dear Whatsapp, we know you want us to use your calling feature, and on a good connection, we love it. But, you must admit, it doesn't always work with complete clarity.
So, rather than make us hunt for the person's phone number in our contacts, can we simply have another button on Whatsapp to reach him via a regular phone call? You know people want it, hence the frequent "oops" missed calls on Whatsapp (aided by the confusingly similar green icons for messaging and calling).
7. Typing apostrophes
This is rather specific, yet frequently annoying. Apostrophes, of course, usually appear before the letter "s". Yet, that doesn't mean they should have to be typed before the "s", which involves breaking the flow of one's fat fingers on that teeny mobile keyboard.
To avoid this clumsiness, (1) auto-correct suggestions for words that are plausible candidates for an apostrophe, should include the with-apostrophe version, and (2) one should be able to type the apostrophe after the "s", leaving the phone software to do the job of moving it to the correct position, if applicable.
So, with these newly-found tech tips in place, what are you going to do with the extra time at hand?
Me? I'm going to pour a fine tequila on ice, stirred with lime and salt on the rim, sit in front of the TV, and watch recorded episodes of Masterchef Australia (skipping past the ads to extend my life, of course).
Nish Bhutani runs an education and consulting company specializing in digital strategies and transformation. His fortnightly column, Digit Spinner, addresses the digital capabilities of consumer businesses.